Welcome to the Regional Faculty for Advancing Practice – South West
The South West Faculty for Advancing Practice was established in August 2020, with the aim of providing support and guidance to aspiring and current advanced practitioners, organisations, Sustainability and Transformation Partnerships (STPs) and Integrated Care Systems (ICS). We recognise the impact that advanced practitioners can have on workforce transformation, providing highly skilled care that can drive service redesign, enhance patient care, and improve outcomes. The function of our Faculty is to lead and promote advanced practitioners as part of national and regional workforce solutions and to enable practitioners to practice to their full potential.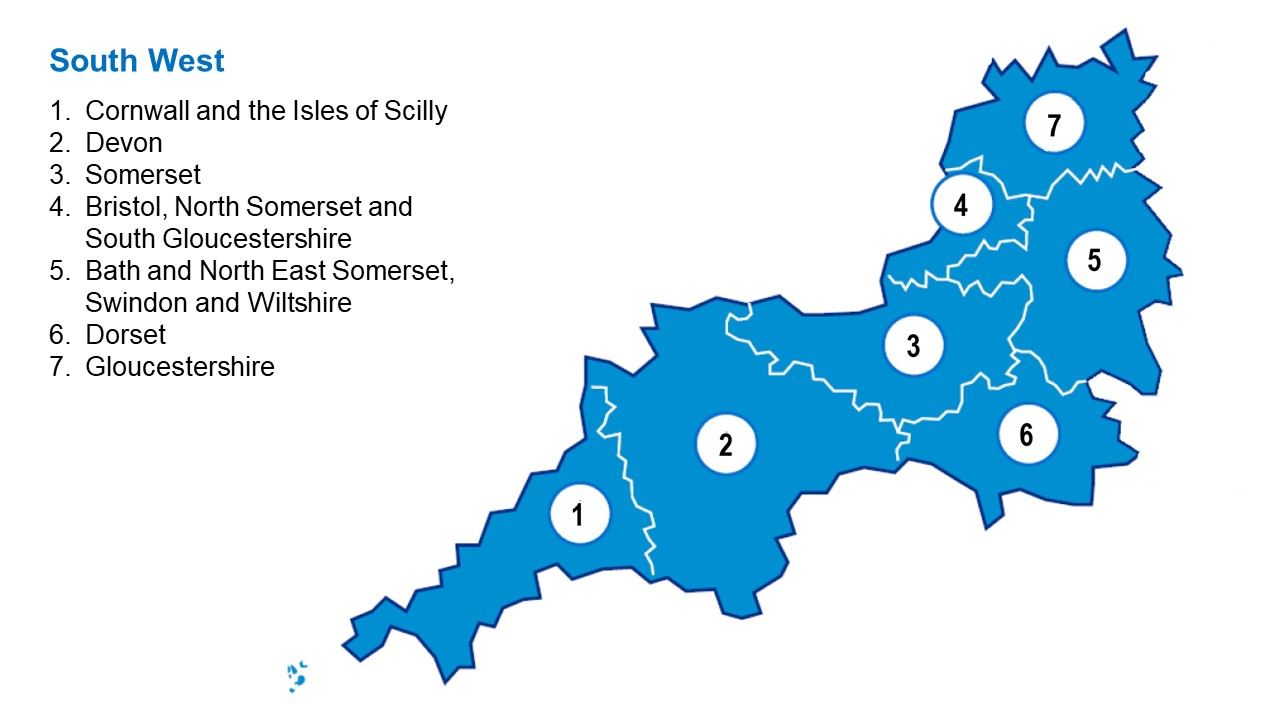 The South West region includes Cornwall and the isles of Scilly, Devon, Somerset, Bristol, North Somerset and South Gloucestershire, Bath and North East Somerset, Swindon and Wiltshire, Dorset, Gloucestershire.
---
South West Faculty of Advancing Practice Handbook
This South West Advancing Practice guidance for 2022/23 is to support organisations in our region to develop advanced practice across services and to help build the advanced practice workforce of the future.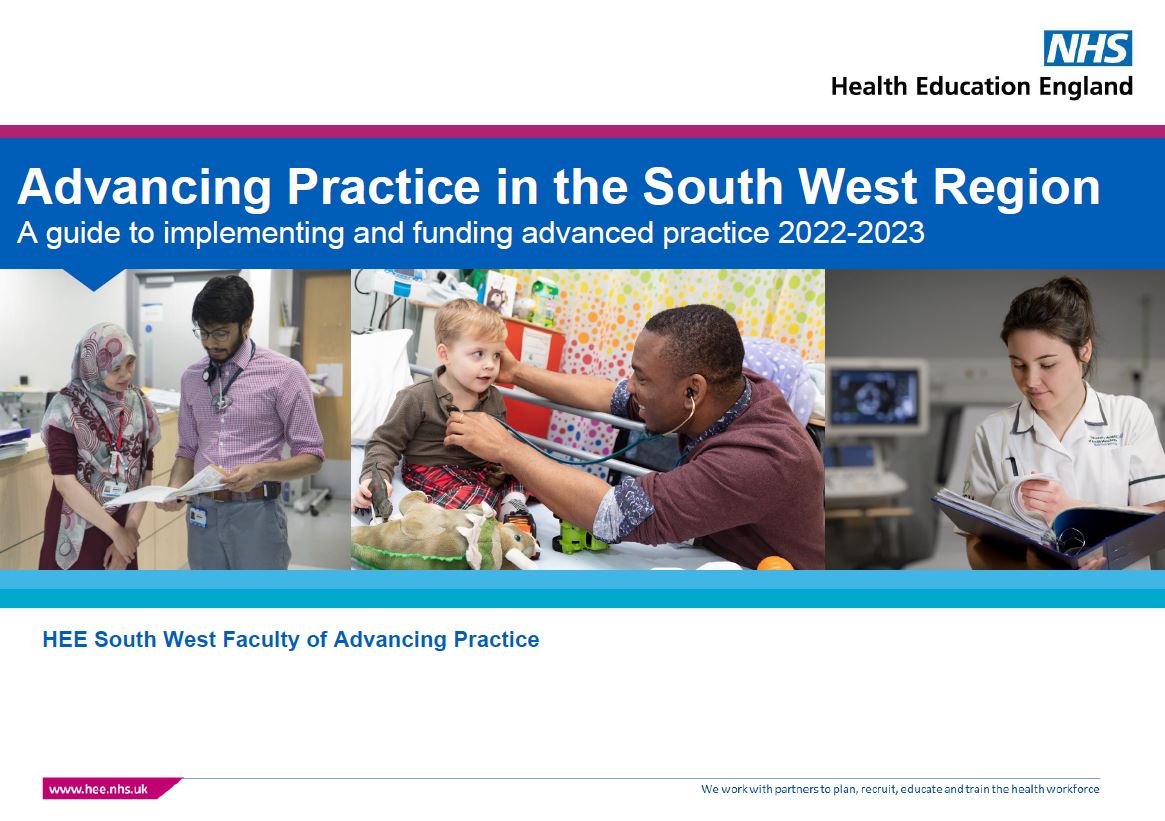 HEE SW Advancing Practice Faculty Handbook 2022-23
(Download an accessible plain text version)
---