Clare O'Neill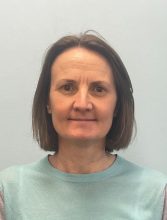 I am an Advanced Practice Physiotherapist working in a First Contact Physiotherapy lead role in Primary Care. My longstanding NHS background has previously been in secondary care musculoskeletal physiotherapy and orthopaedics, working as a Clinical Specialist for several years. I have completed an MSc in Advanced Clinical Practice and completed the HEE FCP supervisor course to support staff development in primary care.
For the last two years, I have taken the lead role in the set up and expansion of the First Contact MSK Physiotherapy service across four PCNs in Warrington, to develop a team of staff and a service that supports the demand in primary care and influences wider MSK and orthopaedic services from primary to secondary care in the region. I support the development of both Band 7 and 8a FCPs, and work closely with all the additional roles in primary care.
I appreciate the positive contribution ACP roles have in secondary and primary healthcare. I am excited to work with HEE to better understand how and where existing and new ACP roles can be developed in community services to support NHSE intentions for healthcare delivery across this setting.   
Grace Leedham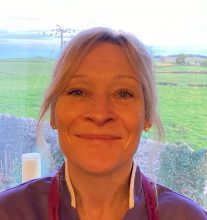 I work in a community rapid response team as one of 2 ACPs. Our remit is hospital admission prevention. We cover a wide area – much of it is rural. There are 2 other teams similar to ourselves in the Trust – they have newly qualified or training ACPS in them, so part of our role is to support them in practice.
We are developing the Virtual Ward scheme -with 10 frailty beds at the moment (these are of course virtual – the patient is at home) and will have respiratory beds at some stage.
I have been qualified as an ACP since 2012 and spent most of this time in General Practice and Out of Hours care. 
I have volunteered for many years in a homeless drop-in centre as the ACP where I do clinics. 
I spend much of my own time in the outdoors; fell running, biking and climbing. We are building a small house locally which will be near passive haus standard. My partner and I have 5 grown up kids between us who still bounce backwards and forwards!
James Fletcher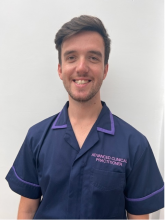 I as an Advanced Clinical Practitioner for Bolton NHS Foundation Trust within the Admission Avoidance Team. I qualified in 2019 from The University of Bolton as an Advanced Clinical Practitioner, whilst working in General Practice. I have spent the majority of his career within Community Services, working in a variety of roles across Greater Manchester.
I am very passionate about caring for people within their own home and is keen to develop the role of Advanced Practitioners within the Community Setting.
Jennylea Gray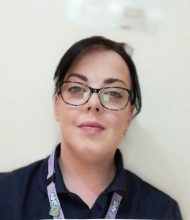 I am an Advanced Clinical Practitioner working within the Manchester Community Response Service. In my role I support patients both in residential homes and in the community who are experiencing a crisis.
I have experience working across the city of Manchester within primary care services and community services; I have worked closely within Migrant Health as a Safeguarding Lead Nurse. I have also worked as the professional lead for Central Manchester Case Management Service. Prior to this I worked in spinal injury within the community.
I am passionate about providing the very best for patients and supporting the community and my NHS colleagues.
Karen Fern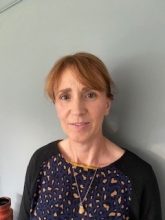 My name is Karen Fern and I have recently been appointed to the first Consultant ACP for Community post in Stockport.
I have extensive community experience having worked as a District Nurse before moving to set up a Community COPD team which grew into a range of services including, MDT clinics, early supported discharge, home oxygen assessment and pulmonary rehabilitation. As Service Lead, I gained a great deal of leadership and education experience. I had a key role in supporting primary care with best practice/ prescribing guidance and was the lead for national and local audits. I completed my Master's degree at the University of Liverpool back in 2006 and am currently submitting my e-portfolio as the final stage (I  hope!) of the credentialing process for Advanced Practice.
4 years ago I moved into a generic community ACP team to develop new clinical skills. I retain my love of all things COPD but enjoy the varied challenges I face in relation to other chronic diseases, acute presentations/ admission avoidance and MDT working to enable people to live well and die comfortably in their own homes.  Setting up a COVID virtual ward and working in Crisis Response have been further development opportunities provided by the pandemic.
In my Consultant role I have implemented clinical supervision for qualified ACPs and am developing improved processes to reduce length of stay and readmissions which includes virtual wards.
I am passionate about both community and Advanced Clinical Practice so I'm really excited to support others to develop and explore opportunities to deliver new pathways. I want to build networks for sharing best practice and supporting development to ensure that community ACP continues to flourish as services expand.   
Vanessa Ramnath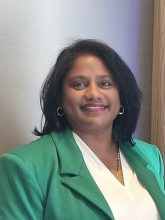 I am a Registered nurse with 23 years' experience in both acute and community care. I am an international nurse who started a career in the NHS in 1999. I currently work as a Senior Community Matron and completed my MSc in Advanced Practice at University of Liverpool. I have special interest in Advanced Practice and workforce development. I have established a local network for Advanced Clinical Practitioners and trainees. I am the ACP Community Advisor for Sefton, Liverpool and Wirral.
Zoe Ahearne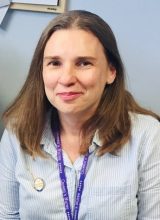 I have been an ACP in general practice for 7 years, alongside this I am also a Primary Care Network (PCN) lead nurse which includes managing several projects; homeless outreach project, diabetes recovery project and blood pressure at home. I have been nursing at an advanced practice level for 15 years and completed her MSc Clinical Practice in 2018. Supporting clinicians, developing their skills and careers has always been an important role to me and I have continued to do this by mentoring clinicians in practice, carrying out a visiting lecturer role and clinical facilitator for RCGP.
Previously to her current role, Zoe has had various primary and secondary roles: community matron team leader, a practice nurse and staff nurse in a medical assessment unit. She has always been dedicated to her career to high quality care and improving practice.
In her spare time Zoe is a run leader in her local run club and enjoys walking with her dog and husband.