Annabella Gloster, Regional Faculty Lead for Advancing Practice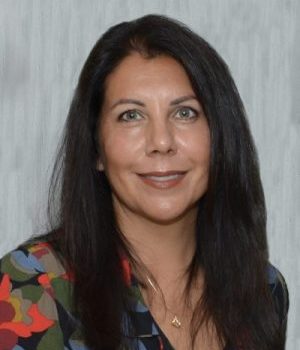 Annabella is the Faculty Lead and is a Registered Nurse with experience of working as a Senior Nurse / Nurse practitioner in emergency care prior to moving to the Higher Education Sector where she was a Senior Lecturer and programme lead for Advanced Clinical Practice programmes. Annabella has collaborated at regional, national and international level in this area, having been past Chair of the Association for Advanced Practice Educators (AAPE UK) and was involved at national level on several other HEE ACP workstreams.
As the Regional Faculty Lead for Advancing Practice; Annabella will lead the faculty in promoting advanced practitioners as part of workforce solutions that support service changes, working with stakeholders to identify needs, commissioning high-quality education and training, and coordinating advanced practice across the NW.
Nick Worth, Regional Supervision and Assessments Lead for Advancing Practice
Nick is the Supervision and assessment lead and is a Physiotherapist with experience in professional football nationally and internationally and has worked as national lead clinician and expert witness. Nick has taught on specialist musculoskeletal and independent prescribing courses and has been a National Lead Clinician for a large Physiotherapy provider, supporting the Clinical Development of around 230 Physiotherapists, winning two National awards.
As the Supervision and Assessment lead; Nick will focus on the improvement of learner supervision, assessment and experience, and ensuring effective educational outcomes. Nick will focus on whole workforce transformation and developing multi-professional links as well as innovative ways of curriculum delivery and workforce well-being strategies.
Debra Allcock, Project Manager for Advancing Practice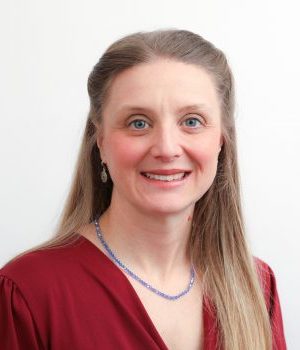 Debra is the project manager for the faculty for Advancing Practice, supporting the regional Faculty Lead to ensure successful implementation of the advancing practice portfolio at regional and sub-regional level. Having extensive experience in programme and project management, stakeholder management, co-production and change management, Debra has led and delivered on Macmillan Cancer Support projects and work transforming the healthcare system relating to chronic oedema / lymphoedema.
As the Regional Project Manager for Advancing Practice; Debra will be providing comprehensive project management, overseeing the delivery of the identified workstreams against the Regional Delivery Plan. She will be closely working with key internal and external stakeholders for successful implementation of the national agenda for advanced practice.
Sarah Hadfield, Project Support Officer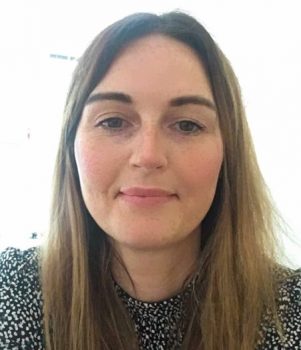 Sarah joined the Faculty in June 2021 and supports the delivery and implementation of the Faculty's objectives, its projects & initiatives and the recruitment, assessment and supervision of advanced practice trainees within the region. Sarah joined the NHS in 2003 and has worked within Primary Care Trusts and Clinical Commissioning Groups up until her appointment with HEE. Sarah is passionate and committed to ensuring better outcomes for patients, and is also currently undertaking an APM Project Management Qualification (PMQ).
Liam Hagerty, Administrative Support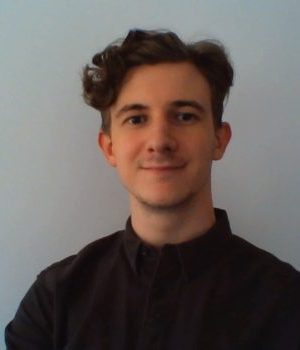 Liam joined the Faculty for Advancing Practice in July 2021 as the Administrative Support for the team. He will be responsible for administrative duties and ensuring the faculty operates smoothly. Liam graduated from Liverpool Hope University in 2018, studying Human Biology and Sociology. He went on to find employment with Bradford District Care Trust where he worked as an administrator for various community services, such as the Podiatry and Palliative services. Seeing how these services work, and hearing first-hand how patients are affected by them, led to his drive to improve the patient journey. During the pandemic, Liam moved from Bradford to Manchester, where he was able to find a new challenge in his new employment by Health Education England.
Catherine Gregg, Administrative Support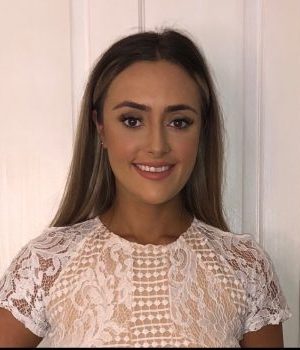 Catherine joined the NW Faculty for Advancing Practice in August 2021 and is one of the administrative support within the team. Catherine has a shared responsibility with Liam ensuring any administrative tasks are up to date and ensuring the Faculty runs smoothly.
Previously, Catherine worked as a Paralegal in a Finance Litigation team where she obtained a certificate in high education for Legal Studies. However, it became apparent that this career path was no longer the route she wished to pursue. Catherine is currently undertaking an APM Project Management Qualification (PMQ).
Anna Riley, Training Programme Director – Emergency and Surgical Care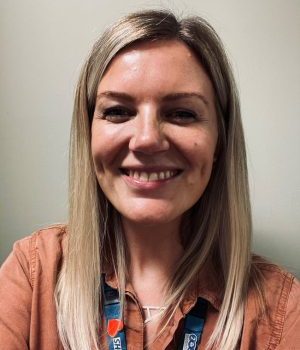 Anna Riley qualified as an Advanced Clinical Practitioner in 2014 and works within an Emergency Surgical assessment. Anna is a nurse by background and has experience in surgical and critical care environments. Now a lead ACP for the General and Emergency Surgical service at Manchester Royal Infirmary, Anna was jointly responsible for co-creating the North West Surgical ACP Forum in 2018, which now hosts over 100 members.
In her spare time Anna is carrying out a research PhD via the University of Sheffield, which focuses on Advanced Practice roles within Emergency Surgical assessment areas. Anna also enjoys spending time with family and friends and enjoys skiing and hiking with her little (but old!) Jack Russell terrier, Betty.
Tanya Rumney, Training Programme Director – AHPs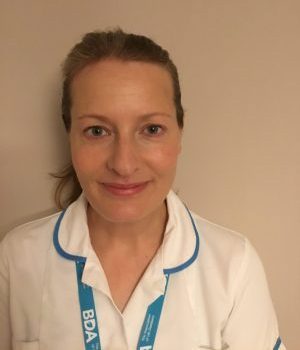 Professions and is a dietitian working across acute, community and primary care in Cheshire. Tanya was one of the first dietitians in the UK to qualify as a non-medical prescriber and has been involved in the development of the Dietitian Advanced Practice Credentials. Tanya has led multi-professional teams within the NHS and recognises the impact that AHP advanced practitioners can have in transforming and strengthening the multidisciplinary workforce.
Martin Troedel, Training Programme Director – Emergency Care, Musculoskeletal, Frailty and Long COVID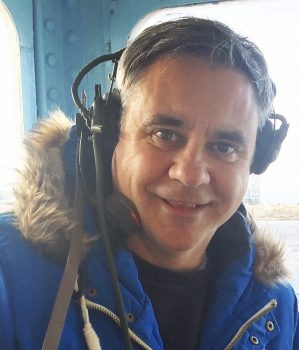 I'm really looking forward to developing my role within HEE as a Training Programme Director. It is a fantastic opportunity to support the delivery of AP roles in the North West, it will be great to connect with established and trainee AP's and promote our fantastic roles which deliver excellence in healthcare provision.
I'm originally from Australia, where I completed my Physiotherapy and Nursing degrees and gained extensive experience within the public and private healthcare sectors. I pioneered an Advanced Practice role for Physiotherapists working in the Emergency Department at Royal Liverpool NHS Trust in 2012 and have worked in a variety of clinical roles in all areas of Physiotherapy clinical practice. I worked at the Sydney 2000 and London 2012 Olympics with elite athletes and VIP's which forged my love of working within multi-professional teams.
In 2020 I divided my clinical role with higher education, and work as a Senior Lecturer in Advanced Practice at the University of Central Lancashire. I continue my clinical practice as an Advanced Physiotherapy Practitioner in the Emergency Department and the Trauma and Orthopaedics Virtual Fracture Clinics at Salford Royal NHS Foundation Trust in Greater Manchester.
My favourite hobbies are travelling and enjoying new adventures in food. I also love creating a great BBQ and the Great British Weather never stops me!
Deepak Agnihotri, Training Programme Director – Learning Disabilities & Autism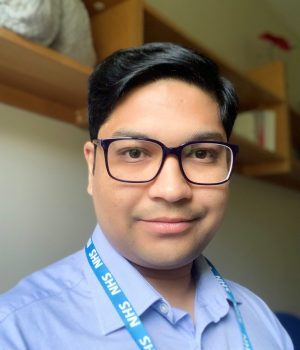 I am passionate about quality improvement and clinical leadership provided by advanced clinical practitioners to provide innovative and person-centered care to people, meeting the needs of all our communities. I am the first independent prescriber – advanced clinical practitioner physiotherapist in the UK who is using prescribing skills and knowledge to help people with Dementia and Learning disabilities.
I work strategically at the national level in collaboration with other stakeholders and Professional Bodies to make a positive impact demonstrating the value of the role of advance practitioner. I have led on the project of ethical and sustainable international recruitment of Allied Health Professionals at Health Education England. I have been working as the BAME Allied Health Professions Strategic advisor at NHS England and Improvement. I also work as a visiting lecturer teaching trainee advanced practitioner at higher education institute in Northwest of England.
As Training Programme Director for advancing practice, I will be supporting trainee ACPs and colleagues from diverse ethnicities to become successful advance practitioners working across 4 pillars – Clinical, Leadership, Education and Research.
I love travelling, running, swimming, and spending time with my family.
Liz Jemmett, Training Programme Director – Paediatrics, Women's Health & Midwifery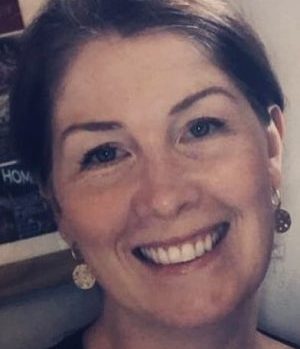 I'm excited to be working with HEE as a training program director for advanced practice in paediatrics and neonates. With a background in PICU and paediatric A&E I qualified as an ACP in 2015 and currently work in the PANDA unit at Salford Royal NHS Foundation Trust. I have a real passion for education and the development of the ACP role, I look forward to supporting ACP's within the North West on their journey.
When not in work I'm most likely to be found walking my feisty border terrier, wild swimming (shivering!) and spending time with friends and family.
Liz Reilly, Training Programme Director – Primary Care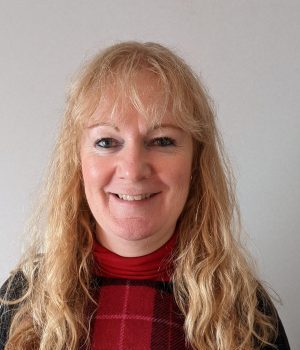 There is nothing better than empowering other people to realise their full potential to inspire positive change and improve patient experiences. That's why I love working with others, championing intellectual curiosity and sharing my passion for learning, growing and developing within a safe and supportive environment, to become the best we can be. As the Training Programme Director for Primary Care, that's exactly what I aspire to do, in collaboration with our trainee ACPs.
As an expert rehabilitation specialist with 20 years of experience in the field, I made the decision to take on a new challenge and transitioned across into Primary Care after completing my Masters in Advanced Practice. Now, with over 12 years of experience as a 'specialist generalist', with a strong professional identity as an Advanced Practitioner, I am keen to pay forwards the encouragement, mentoring, coaching and supervision that I have received throughout my journey to others following the same path. I bring patience, integrity, wisdom, compassion and respect with me for our journey.
When I'm not working, I am usually out dancing Latin and Ballroom with my husband and friends, walking with my family, skiing, or travelling to new places to meet new people and learn new things.
Jaclyn Proctor, Training Programme Director – Acute Care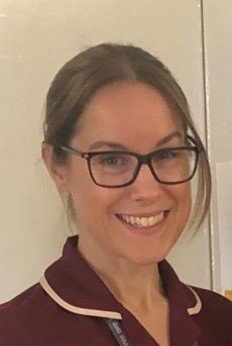 With over 2 decades of experience within the NHS structure I have focused within Respiratory and Acute Medicine including Enhanced Care.
My early career was as a nurse within Respiratory, Medicine and Critical Care. Following on from this I have led the Acute Pneumonia service as a Respiratory Specialist Nurse before progressing to achieving a master's in advanced clinical practice working within Acute Respiratory Medicine.
Since moving to Edge Hill as a Senior Lecturer I have championed supervision as a key area to focus allowing stronger links between trainee, supervisor, and the University ACP academic team.
Scott Murray, Training Programme Director – Primary Care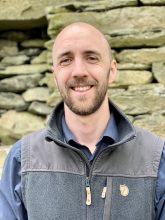 Scott Murray has joined the team as the Training Programme Director for Primary Care. Scott is an Advanced Paramedic who has been working across primary and urgent care since 2014. He completed his MSc in Advanced Clinical Practice and returned to higher education shortly afterwards to become an early adopter of paramedic independent prescribing. He is currently an Advanced Practitioner and Additional Roles Development Lead for Bay PCN, where he is passionate about leading and developing a diverse primary care team that values multidisciplinary working and innovative pathways of care.
He looks forward to connecting with trainees, supervisors and primary care organisations, supporting them through their advanced practice pathway and beyond.
In his spare time Scott likes to explore the Lake Districts fells, trails and tarns with his wife and two dogs.
Kay Roscoe, Training Programme Director – Mental Health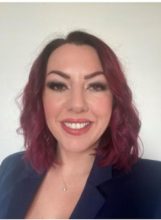 As an Occupational Therapist and Ward Manager in a secure service, I wanted to further develop my skills and competencies as a clinician. With support from my Head of Operations I moved into a Trainee ACP role and over two years completed a number of experiential placements to develop a broad range of advanced practice skills.
My current role is flexible to meet the needs of the adult mental health pathway. I chair complex case MDTs with responsibility for clinical decision making and team formulation, I undertake autonomous holistic patient assessments, provides clinical supervision, development and coaching to junior staff and works in partnership with psychiatrists providing senior clinical input.
Currently my job plan incorporates teaching, quality improvement and transformation alongside a clinically facing role. I continue to develop my role through experiential learning and high quality clinical supervision.
I am passionate about mental health and as a Training Programme Director for the North West Faculty for Advancing Practice I hope to support the future Advanced Practice Workforce. In my spare time I love spending time with my family and walking my three dogs.