Nick Sullivan
Regional Faculty Lead for Advancing Practice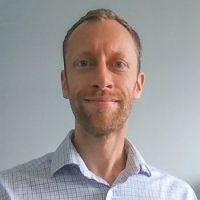 Nick is the London regional faculty lead and a physiotherapist by background. He has worked for over 17 years in the NHS, during which time he has taken on a variety of clinical, leadership, strategic and research roles.
Nick works to improve the quality and consistency of AP workplace-based learning, supervision and clinical governance to help drive up care standards for service users
Nick works with regional stakeholders to develop the AP workforce across all healthcare sectors and areas of clinical specialism to improve care quality, service delivery and efficiency
As Faculty lead he provides leadership and support for various national programmes, including several speciality AP credential specifications and implementation of the ePortfolio (supported) Route to recognition for experienced APs.
Dr Yvonne Coldron
Regional Supervision and Assessment Lead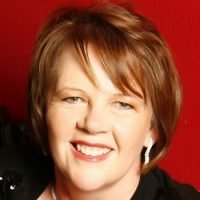 Yvonne is one of the Supervision and Assessment Leads (S &A Leads) in the London Region. She has been an Advanced Physiotherapy Practitioner in musculoskeletal (MSK) conditions in both primary and secondary care. She also has a clinical background in pelvic, obstetric and gynaecological physiotherapy. Academically, she holds a doctorate in neuromuscular physiology and has had extensive experience in Higher Education Institutes (HEIs) in undergraduate and postgraduate teaching and curricula design, development and implementation.
Yvonne supports London Higher Education Institutes (HEIs) through the HEE multi-professional Advanced Clinical Practitioners (ACP) programme accreditation process
As a supervision and assessment lead, she engages with clinical and academic stakeholders to ensure learning at Master's level across the 4 AP pillars is achieved by both trainees and established APs
Yvonne is responsible for the annual quality monitoring of accredited HEI AP programmes in London
She has supported the development of speciality-specific ACP credentials
Yvonne also supports and collaborates with stakeholders in Southwest London, and also across London in clinically relevant sectors, to promote and develop the AP workforce.
Anne Addison
Regional Supervision and Assessment Lead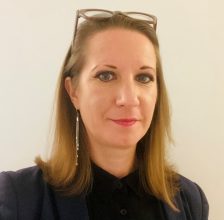 Anne is one of the Supervision and Assessment Leads for London. She is an Occupational Therapist and Joint Head of Service for the Occupational Therapy team at Great Ormond Street Hospital NHS Foundation Trust. Anne has worked in secondary, community and tertiary level acute services for children, young people and families within the NHS for the past 18 years. She has extensive experience of working with children and young people with disabilities, additional needs, and long-term conditions.
Anne supports the production of some of the Specialist Credential Specifications being developed by the Centre for Advancing Practice
As a supervision and assessment lead is involved in the establishment of communities of practice amongst ACPs, trainees, supervisors, and their employers across the London region
Anne provides support to professionals leading on ACP locally as part of wider workforce development programmes
She works collaboratively with stakeholders across the different sectors to establish clear pathways to the HEE resources and guidance required to embed ACP within organisations.
Ajay Bhatt
Regional Supervision and Assessment Lead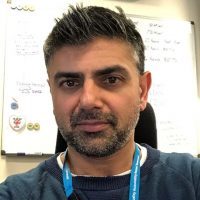 Ajay is one of the Supervision and assessment leads for London. He is Advanced Paramedic Practitioner (Urgent Care) and Clinical Practice development manager (Advanced practice/urgent care) in the London Ambulance services NHS trust. Ajay has 22 years' experience working within the NHS. He has extensive experience of pre-hospital and secondary care and has a special interest in clinical supervision.
Ajay engages with key stakeholders empowering them to deliver high quality AP education and training in line with the HEE ACP Framework
He aims to promote AP and workforce transformation across the London region, whilst developing multi-disciplinary relationships to provide support and leadership for both trainees and their supervisors
Ajay is involved in the development and delivery of the AP podcast series, focusing on supervision in the workplace.
Natalie Hough
Regional Supervision and Assessment Lead for Advancing Practice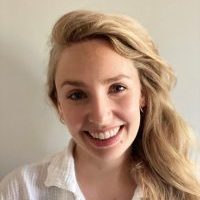 Natalie is one of the Supervision and Assessment Leads for London. Natalie is a Registered Adult Nurse and an Advanced Practitioner in frailty, working in the Emergency Department and Same Day Emergency Care (SDEC) setting. Natalie has a clinical background in Primary Care, Urgent and Emergency Care.
Natalie focuses on promotion of AP as a workforce solution across the region
She aims to engage with people involved in AP planning to support effective implementation of the NHS Long Term Plan
Natalie is involved with promotional webinars and events for AP and the development of Communities of Practice.
Nora Ponnusamy
Regional Advancing Project Manager for Advancing Practice
Nora is an Advanced Nurse Practitioner by background, having worked in sexual health for many years and led on service improvement projects within her clinical roles. Nora has extensive Project Management experience, project managing large projects from inception to delivery.
Nora supports the faculty in implementing the national AP agenda within London through collaboration and engagement with regional partners and stakeholders at all levels
She works to improving the faculty's processes as a result of stakeholder engagement and feedback.
Geoff Jonas
Regional Admin Support Officer for Advancing Practice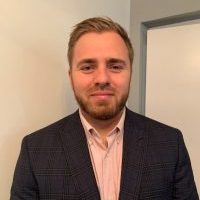 Geoff joined HEE in 2021, having previously worked as the Senior Resource Planning Administrator.
Geoff is closely involved in the commissioning and demand processes, including working on the validations of students, to ensure that payments are made for tuition and supervision fees.
Neha Meta
Business Support Officer for Advancing Practice
Neha joined the team in summer 2022, she has a Master's degree (MSc) in International Business Management.
Neha supports the faculty in its operational delivery
Neha oversees progress of programmes.
Rebecca Ellis – Ophthalmology Training Programme Director for London
Rebecca is a Principal Optometrist and the Advanced Practice Supervision lead at Moorfields Eye Hospital.
Rebecca supports the development and delivery of AP roles within ophthalmic settings across London to ensure an integrated workforce comprising of highly skilled individuals from a spectrum of professional backgrounds
She leads regional webinars on the role of the Advanced Practitioner in Ophthalmology
Rebecca supports trusts to embed the AP programme and has established a community of practice of supervisors and trainees.
Jo-Anne Gilroy
Critical Care Faculty Training Programme Director:
Jo-Anne is an Advanced Critical Care Practitioner (ACCP)
She is responsible for supporting the development and delivery of Advanced Critical Care Practitioner (ACCP) training across London
Jo-Anne works closely with existing and prospective trainers, ACCP trainees, the Faculty of Intensive Care Medicine and HEIs to support high quality education, training, and supervision within the ACCP multi-professional workforce
Jo-Anne works with trusts to support both new and established ACCP programmes in welcoming new fully-funded ACCP trainees
She has formed a Regional ACCP Lead Faculty and trainee group, which will contribute to the ongoing development and delivery of ACCP training across the region
Jo-Anne aspires to continue to build on the established robust training programmes in London
Contact the team: acpenquirieslondon@hee.nhs.uk