Nick Sullivan
Regional Faculty Lead for Advancing Practice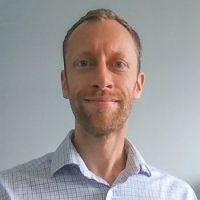 Nick is the faculty lead and a physiotherapist who has worked for over 16 years in the NHS as an MSK practitioner in a range of primary care, community and secondary care settings.  In this time, he has held several leadership roles and has been involved in a number of service redesign projects that have focused on improving the quality of staff training, service delivery and clinical governance.  Since completing his own Masters degree in 2018 he has published research on physiotherapists' lived experiences of communication in clinical practice, provided peer review for an international publication and enjoyed mentoring and supporting others through their own postgraduate journeys.
Prior to joining HEE, Nick worked as strategic lead and programme manager for regional Orthopaedic, Rheumatology and MSK clinical networks, helping to develop new models of care delivery across an Integrated Care System. A key focus of his work was to support organisations with the standardisation of clinical governance for clinicians working in advanced practice and first contact practitioner roles, helping them to collaborate more closely across traditional organisational boundaries to share learning and reduce unwarranted variations in care provision.
As faculty lead for London, Nick is looking forward to working with stakeholders across the region to explore the diverse ways in which advanced practice nurses, midwifes, AHPs and pharmacists can improve the experience of care for patients, release productivity from challenged health economies and provide rewarding career development opportunities for clinicians.
Dr Yvonne Coldron
Regional Supervision and Assessment Lead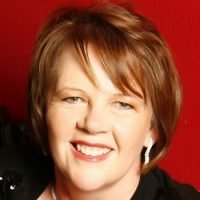 Yvonne is one of the Supervision and Assessment Leads in the London Region. She is an Advanced Physiotherapy Practitioner in musculoskeletal (MSK) conditions by background and has worked in roles across both primary and secondary care. She also has a clinical background in pelvic, obstetric and gynaecological physiotherapy. Academically, she holds a doctorate in neuromuscular physiology and a master's degree in physiotherapy.
Yvonne has been employed in several Higher Education Institutes in London and has been involved with undergraduate and postgraduate teaching and curricula development for many years. This has included facilitating postgraduate learners to acquire master's degree accreditation via traditional University-led degrees and also via portfolio routes. She is experienced at examining, assessing and marking at master's level and has been an external examiner for two master's programmes.
As a Supervision and Assessment Lead Yvonne is looking forward to engaging clinical and academic stakeholders in ensuring learning at master's level across the four pillars of advanced practice is achieved by both trainees and established advanced practitioners. She will endeavour to find methods of enabling learners to acquire Masters-level skills and qualifications by supporting the individual and facilitating supervisor training to ensure high quality clinical experience for the trainee.
Anne Addison
Regional Supervision and Assessment Lead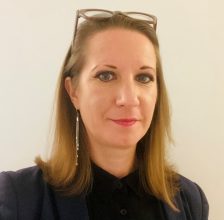 Anne is one of the Supervision and Assessment Leads for London. She is an Occupational Therapist and Joint Head of Service for the Occupational Therapy team at Great Ormond Street Hospital NHS Foundation Trust. Anne has worked in secondary, community and tertiary level acute services for children, young people and families within the NHS for the past 17 years. She has extensive experience of working with children and young people with disabilities, additional needs, and long-term conditions.
As a Supervision and Assessment Lead Anne will promote the development of communities of practice amongst Advanced Clinical Practitioners, trainees, supervisors, and their employers across the London region. She will provide support to professionals leading on advanced clinical practice locally as part of wider workforce development programmes. Her priority will be to work collaboratively with individuals across the different sectors, establishing clear pathways that allow access to the HEE resource and guidance required to embed advanced clinical practice within organisations.
Ajay Bhatt
Regional Supervision and Assessment Lead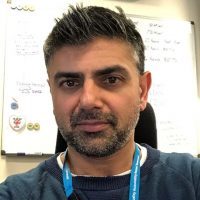 Ajay is one of the Supervision and assessment leads for London. He is Advanced Paramedic Practitioner (Urgent Care) and Clinical Practice development manager for London Ambulance services NHS trust. Ajay has 20 years' experience working within the NHS. He has extensive experience of in Hospital and Pre-hospital care and has a special interest in clinical supervision.
As a Supervision and Assessment Lead Ajay will engage with key stakeholders to enable them to deliver high quality AP education and training in line with the HEE ACP framework. Ajay will promote advanced practice and workforce transformation across the London region, whilst developing multi-disciplinary relationships to provide support and leadership for both trainees and their supervisors.
Natalie Hough
Regional Supervision and Assessment Lead for Advancing Practice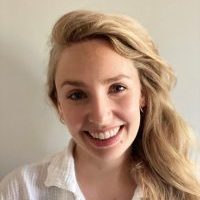 Natalie is one of the Supervision and Assessment Leads in London. Natalie is a Registered Nurse and an Advanced Clinical Practitioner (ACP) in frailty. As part of her role she holds both clinical responsibilities and is involved in workforce transformation of ACP roles in frailty within her Trust. Natalie has a background in Primary Care and Urgent & Emergency Care.
As a Supervision and Assessment Lead Natalie will promote and support advanced practice as a workforce solution across the region. Her aim will be to engage with all those involved in advanced practice planning to support effective implementation that delivers on the ambitions of the NHS Long Term Plan.
Nora Ponnusamy
Regional Advancing Project Manager for Advancing Practice
Nora is an advanced nurse practitioner by background, having worked in sexual health for many years and led on service improvement projects within her clinical roles. Being an advanced practitioner herself, Nora has an understanding of the importance that training and development plays in supporting such a role, including insight into the complexities faced by trainees, ACPs and their service leads
Nora joined Health Education England in April 2020 and initially worked on the Cancer and Diagnostic programmes, project managing large projects such as a CT colonography pilot from inception, before starting her current role in December 2020.
As Project Manager for Advancing Practice, Nora will support the faculty in implementing the national Advanced Practice agenda within London in a manner that is sensitive to local needs. She aims to achieve this through collaboration and engagement with regional partners and stakeholders at all levels.
Geoff Jonas
Regional Business Support Officer for Advancing Practice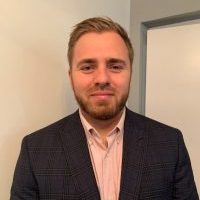 Geoff has recently joined HEE, having previously worked as the Senior Resource Planning Administrator for the national physiotherapy service of one of the UK's largest independent sector healthcare providers. This involved analysing demand trends, ensuring they were met with available resources, managing team diaries and developing his own organisational skills.
Geoff brings a passion for analysis, administration and Excel spreadsheets to HEE and has enjoyed the challenges he has faced, even in these testing times. Among his current duties he takes care of the day-to-day administrative work of the faculty, including organising meetings, dealing with queries, and maintaining data processes.
Geoff studied Politics and English Literature at the University of Reading, where he graduated in 2014. He is now looking forward to putting his own mark onto the role, working with all regional stakeholders to promote AP.