Introduction to the faculty
In order to drive the step change in advanced practice signalled in the NHS Long Term Plan and NHS People Plan, a collaborative regional leadership model is needed to fully understand and address local system and population health needs. To achieve this, the London Faculty for Advancing Practice (AP) was established at the end of 2020 and its function is to lead and promote advanced and consultant practice as part of the workforce solutions that support regional service transformation.
The London region comprises of North West London, North Central London, North East London, South East London and South West London.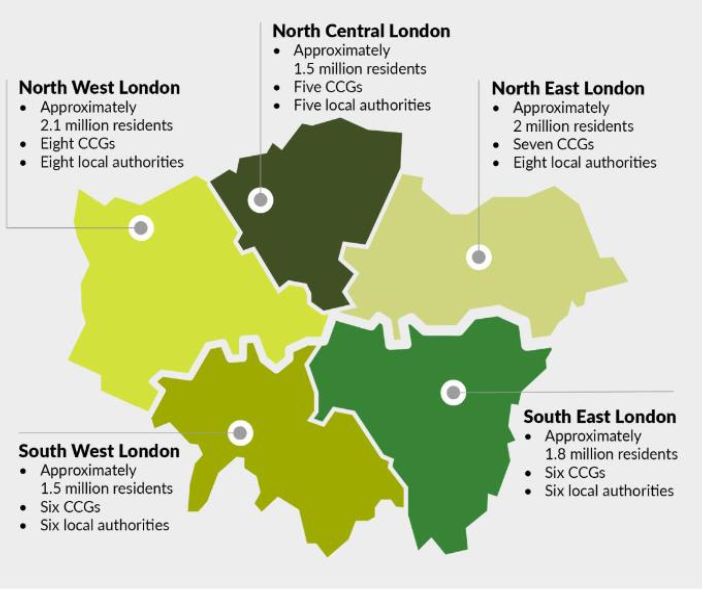 Our Aims

The faculty will provide leadership and support for Advanced Practitioners, trainees, employers and education providers in London and work in partnership with local systems (Sustainability and Transformation Partnerships [STPs]/ Integrated Care Systems [ICSs]) to:

– Identify demand and opportunity for AP roles that will meet system and population health needs
– Commission high quality education and training for London's AP workforce
– Support the supervisory and learning needs of trainees

The aim of the faculty's work will be to help meet ICS demand for Advanced Practitioners with the knowledge, skills and attributes required to provide safe, high quality and sustainable healthcare for the population of London.
Our Objectives

The faculty's objectives for 2021/22 include:

– Development of the regional faculty; the full faculty should be in post by the end of August 2021.
– Collaboration with regional ICSs and employers to undertake the workforce modelling and planning that will help identify opportunities for new AP roles.
– Commission the training required to meet regional AP workforce demand.
– Support providers delivering innovative training solutions and any associated evaluation and research that demonstrate the impact of AP on system efficiencies, clinical efficacy and quality of patient care.
– Develop AP communities of practice within each London ICS to provide peer support and networking opportunities for APs, trainees and their supervisors.
– Support employers with the operationalisation and implementation of workplace supervision that meets trainee APs' learning and development needs.
– Support regional Higher Education providers with programme accreditation processes and development of new AP credentials and curricula.
– Undertake quarterly AP stakeholder engagement events to share regional developments, learning, examples of good practice and results of any research and evaluations.
– Support existing APs whose career development may not have followed a traditional academic pathway with portfolio routes to recognition of practice (TBC).
Commissioning of Advanced Practice Education
The London Faculty of Advanced Practice commissioning cycle is now open- March 2022.
The closing date for expressions of interest is 15th April 2022
This will have been communicated to leads within trusts and training hubs in the London region. Please see below to the links to key documents:
The closing date for expressions of interest is 15th April 2022
This will have been communicated to leads within trusts and training hubs in the London region. Please see below to the links to key documents:
---
Ways to keep up to date with Advanced Practice in London
-If you would like to receive email updates from the HEE London ACP Faculty about our work and upcoming regional events, please sign up to our distribution list.
-If you wish to be removed from the distribution list, or for any other enquiries, please email ACPenquirieslondon@hee.nhs.uk
-Follow us on our Twitter account https://twitter.com/LondonAPFaculty
We would love to hear from our London Advanced Practice colleagues please tag, @ and DM us!
Advanced Practice Podcasts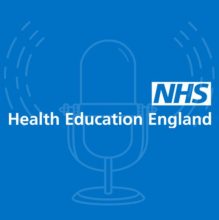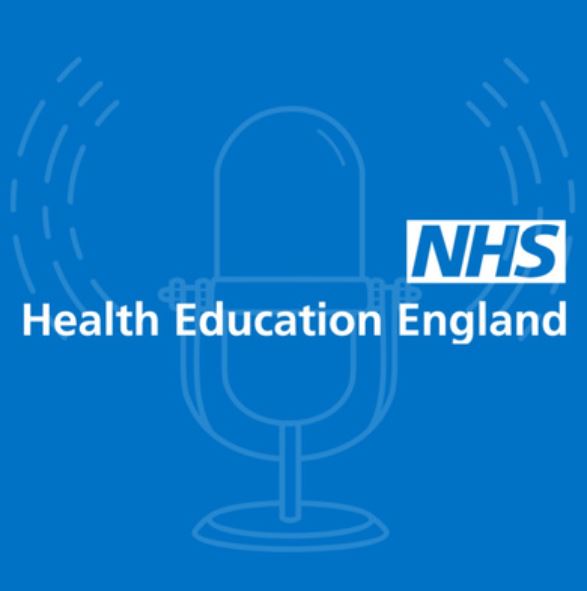 Upcoming Events 2022
Ophthalmology Webinar-4th May 13:00-15:00 via teams
Apprenticeship in Advanced Practice Webinar 31st March 2022
Accreditation of Advanced Practice Programmes
The Centre for Advancing Practice's list of accredited programmes listed here have successfully completed the Centre's programme accreditation process.