This page contains midwifery resources for advancing practice.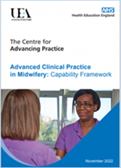 The Advanced Clinical Practice in Midwifery Capabilities Framework. This framework aims to help create the new midwifery roles required to meet the health needs of the population.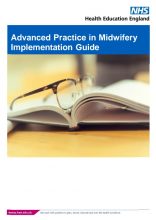 The implementation guide provides an overview of advanced practice in midwifery and offers insights into topics including education and training, workforce planning, governance, supervision, and career development.