Adam Graham, Trainee Advanced Nurse Practitioner
Marie Curie Hospice Newcastle
What was it that inspired you to become an ACP?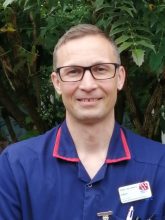 "An excellent opportunity to develop my knowledge and skills by gaining a Masters level qualification. It appeared to be a unique opportunity where gaining your Masters is not extra work on top of your job but as an integrated element of the job role. I had not come across ACP's before seeing the job advert at Marie Curie Newcastle and it was the uniqueness of the role that really attracted me to it."
What did you enjoy the most about your ACP training journey?
"Being able to bring my palliative nursing experience into the medical team. Although working as part of the medical team put me outside my comfort zone I found I was still able to use my knowledge and experience from a nursing perspective to give holistic care to the patient and their families. It was also rewarding to be able to present to the medical team a nursing perspective, from my own viewpoint and to be a voice for the nursing staff in the MDT."
What did you find to be your biggest challenge during your trainee ACP journey and how did you overcome it?
"Transitioning from a nursing perspective to a medical perspective, such as the understanding of patients in medical terms and responsibility for the management of their care and treatment. The change from a focus on practical care in a nursing role to making decisions on the management of their care took some time to adjust to. Recognising the justification and consequences of prescribing medication also became more prevalent especially when becoming a non-medical prescriber.
Having a supportive medical team, ACP colleagues and a dedicated clinical supervisor has been important in building my confidence and ability to overcome challenges. It has also been great to have a peer a year ahead of me for good hints and tips how to survive the course!"
What advice would you give to colleagues who are thinking about starting their ACP training?
"The ACP training is a great way to develop your skills and knowledge but make sure you are ready for a challenge! There is a lot of work and a lot of time spent out of your comfort zone but if you are looking to take your palliative care knowledge and experience to another level it is an amazing opportunity."
Beverley Marwood, Senior Physiotherapist and Trainee ACP
Community Integrated Assessment Team, Health Lives Group, North Tees and Hartlepool NHS Trust
What was it that inspired you to become an ACP?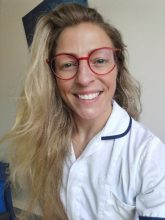 "I wished to progress my clinical career as a physiotherapist within the NHS, however, unfortunately in many NHS trusts, clinical progression in the therapies departments often plateaus and the only opportunity for career progression is to compromise on clinical practice and increase managerial roles, this is something I did not want to do. Working as a physiotherapist front of house with an A&E Therapy team for several years exposed me to many patient scenarios that increased my interest in medicine, and I felt with extra training there was an array of skills I could develop that would enable me to provide start to finish patient-centred care for many individuals. Rather than being a referral only service, having the ability to assess, diagnose and treat the patient medically and therapeutically as a first contact practitioner offered both myself, the service and the patient the opportunity to reduce duplication, waiting times, potential admissions and provide generally a more wholesome service, making every contact count for the patient."
What did you enjoy the most about your ACP training journey?
"The learning of new knowledge and skills that made me competent to make clinical decisions and provide direct patient care without involving multiple clinicians unnecessarily. The opportunities that opened up to me for new learning was incredible; learning new skills that were relevant, paved new ways of working and gave great clinical reward."
Having the ability to complete almost every element of care for a patient is extremely satisfying, from the nursing care, medical assessment right through to my bread and butter therapy interventions."
What did you find to be your biggest challenge during your trainee ACP journey and how did you overcome it?
"Time management for learning and development around my usual role, being able to set aside my normal role in order to prioritise learning in new clinical and non-clinical areas was difficult. It is hard to not do the job that you do every day and handover that element to a colleague without feeling difficult. But knowing that those skills won't disappear and that colleagues were supportive of you working in this manner helped me to focus on the new elements of my role, knowing that later in training I would be able to incorporate the new and old skills and competencies together into one effective role."
What advice would you give to colleagues who are thinking about starting their ACP training?
"Be sure about the advanced role that you are working towards, have a clear vision of what it is you want to do, will be expected to do and what will be involved in your training to get you to that point.
Ensure that your vision, the end role profile and job description is aligned with the management, although changes to the role will be expected, ensure these align to you competencies and the role you are confident in achieving and performing.
Ensure that the ACP is the right pathway for you, not just the individual modules that can improve your skill set and competencies, but that the entire package of capability as an advanced practitioner is one that you are ready to embark upon and apply yourself to."
Hannah Pfluger, Primary Care Practitioner, Haxby Group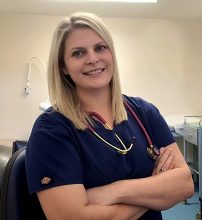 "After working for almost 10 years as a physiotherapist, most latterly in musculoskeletal specialities, I felt I'd hit a crossroads in my career. I firmly knew I wanted to remain clinical, but still had a drive to keep learning and stretch myself professionally.
Having spent some time working with an incredible ACP on a trauma ward, they soon became my aspiration. Developing my medical knowledge and a keen interest in diagnostics led me to do a lot of research into the ACP role and opportunities through HEE.
Gaining a trainee ACP role at Haxby Group Surgery in York, I have had invaluable support and a clear structure to my development within a primary care setting.
The diversity and variety of what I see everyday has been the most enjoyable aspect of my training journey. Everyday is indeed a school day! There are constant learning opportunities, and I am so fortunate to work with a team of GP's who love to teach. Feeling confident about diagnosis and building a pattern recognition repertoire has continued to motivate me in knowing I am constantly improving and helping people.
The biggest challenge throughout my training has undoubtedly been the impact of the pandemic. Hitting in the middle of my first year of training and ultimately affecting everything subsequently certainly made things more difficult. Teaching and assessments moved from face to face to online, course structures were changed, and a large chunk of learning postponed to assist with the ongoing crises within our places of work. Looking back on this now, despite the impact on my teaching, it still brought vital development opportunities. I had to rapidly learn skilful triage techniques and adapt to telephone consultations, all whilst acclimatising to new level of risk and clinical uncertainty.
On a personal note, I have also found it difficult with a lack of awareness around the ACP role and scope of practice from a patient perspective. I am regularly challenged by patients, "What are you then?" and "So you're not a doctor?", often followed by a look of disappointment has been something I've had to learn to adjust to over time. Having set phrases explaining what we do has helped, and a drive to provide good clinical care, hopefully is evident, and usually results in good patient satisfaction, often with requests to see us again!
Fortunately, at Haxby Group, we are a large team of ACP's and I think that with time patients have continued to embrace us and the skills we offer. This is something I can only see improving as healthcare continues to adapt and change to meet current demands on an ever-stretched system.
If you are considering starting the ACP training, I would advise spending some time, if possible, with an ACP in a similar area you intend to work.
Ensure your employers are aware of the commitment but equally the benefit of supporting you through the training process. Discuss ways in which you can be utilised, developed, and moulded into what they need and what you want. With such a high skillset and broad range of knowledge, the ACP role will undoubtedly keep raising opportunities throughout your career."
Thomas Welbank, Enteral Nutrition Service Lead, Advanced Clinical Practitioner
Sheffield Teaching Hospitals NHS Trust
"My name is Tom Welbank and I am the lead for enteral nutrition at Sheffield Teaching Hospitals NHS Foundation Trust. I am an Advanced Clinical Practitioner and an HCPC Dietitian by registration."
What was it that inspired you to become an ACP?
"I was offered an opportunity to develop the inpatient enteral nutrition service which was being delivered across multiple specialties. By design, this leads to delays in treatment and possibly some ambiguity re roles and responsibilities. It was clear that the delivery of care could be improved for what is a varied and often complex cohort of patients.
I soon realised that I could only influence the tasks I was directly responsible for and to be able to deliver the standard of care I aspired to, I would need to find a new way of working. I reached out to everyone I could. You only need one shining star to support you. I discovered the HEE ACP programme at Sheffield Hallam University and having funded a couple of MSc modules locally, I was identified as a legacy ACP by the ACP lead (Julie Perrin). Julie's actions opened doors there was no appetite or resource for. Little did I realise the next 6 years would involve an exponential learning curve…
The result of the academic and clinical training has enabled me to independently assess, diagnose and treat patients who require artificial nutrition and hydration with expertise. This involves complex decision making whether it be clinical, legal and ethical, prescribing as well as a variety of interventional radiological procedures."
What did you enjoy the most about your ACP training journey?
"I enjoyed training alongside colleagues from every speciality, each bringing their own unique set of skills and therefore approach to clinical practice. ACP roles allow experienced healthcare professionals to deliver the standards of care we want our loved ones to receive. Each ACP role or service becomes greater than the sum of its parts.
The outcome of my ACP training journey I enjoy the most is linking up silos and working beyond the traditional boundaries of roles/ identities to deliver more timely, appropriate and effective treatment."
What did you find to be your biggest challenge during your trainee ACP journey and how did you overcome it?
"The biggest challenge was in developing a role, identity and in gaining support for what was a novel role by local and national standards. Advanced and consultant level practice is well established in nursing & midwifery, therapeutic radiography and physiotherapy, with frameworks describing these levels of practice for some."
What advice would you give to colleagues who are thinking about starting their ACP training?
Most of your training is done in clinical practice
Identify a clinical supervisor you are confident will give you the support you need
Have a 3 or 5 year aim and 'sell it' to whomever will directly benefit from your involvement
Take every opportunity
You will experience challenging situations and will need friends, family and colleagues to share your experiences with…but nothing easy is worth having right?
Aim to be based in a team or directorate who gain from your employment
Trust is earned. Prove your worth
Lead how you want to be led, you will soon be teaching…
Helen Blomfield, Trainee Advanced Clinical Practitioner – Occupational Therapist
Primary Care Sheffield
What was it that inspired you to become an ACP?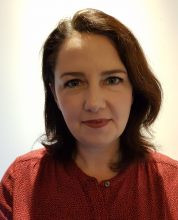 "As an Occupational Therapist I could see the opportunities that advanced clinical practice brings to Primary Care. I had been qualified for 26 years working in a variety of clinical roles and it was important to me to retain some clinical practise. My current post enables me to progress in my career by combining clinical, service development, teaching, research, and leadership skills."
What did you enjoy the most about your ACP training journey?
"I am still on that journey hence the 'Trainee' in my title and I'm currently working hard to complete my MSc dissertation. What I enjoyed most was the opportunity of a year's fellowship with Health Education England on their 'Future leaders programme'. They funded MSc modules in leadership, teaching, research, supporting me to work on national and local projects which enabled me to develop my own leadership style."
What did you find to be your biggest challenge during your trainee ACP journey and how did you overcome it?
"My biggest challenge was to convince others that, as an Occupational Therapist, it was not appropriate or necessary to complete a module on prescribing. Primary Care is an ideal place to demonstrate what a difference our OT profession can make in the areas of frailty, mental health, working with nursing homes and supporting people back to work. We have the skills to think creatively and design new ways of working. We're also good at developing strong relationships to allow us to connect with others across systems to improve the quality of life for the different populations we work with."
What advice would you give to colleagues who are thinking about starting their ACP training?
"We definitely need more Occupational Therapists training as First Contact Practitioners and then Advanced Clinical Practitioners to work in Primary Care. I would suggest thinking about building experience in the four pillars of advanced practice: clinical, research, teaching and leadership. Seek out opportunities, such as fellowships, to allow you to keep learning and developing. Connect with people, use Twitter, and just go for it!"
You can contact Helen via email on helen.blomfield@nhs.net or find her on social media @helenblomfield8.