Regional Update
Welcome to our second South West Advanced Practice Faculty update of 2022. The spring has been a busy time for the Faculty with plenty of exciting activities, projects, and events going on to help support Advanced Practice across the South West.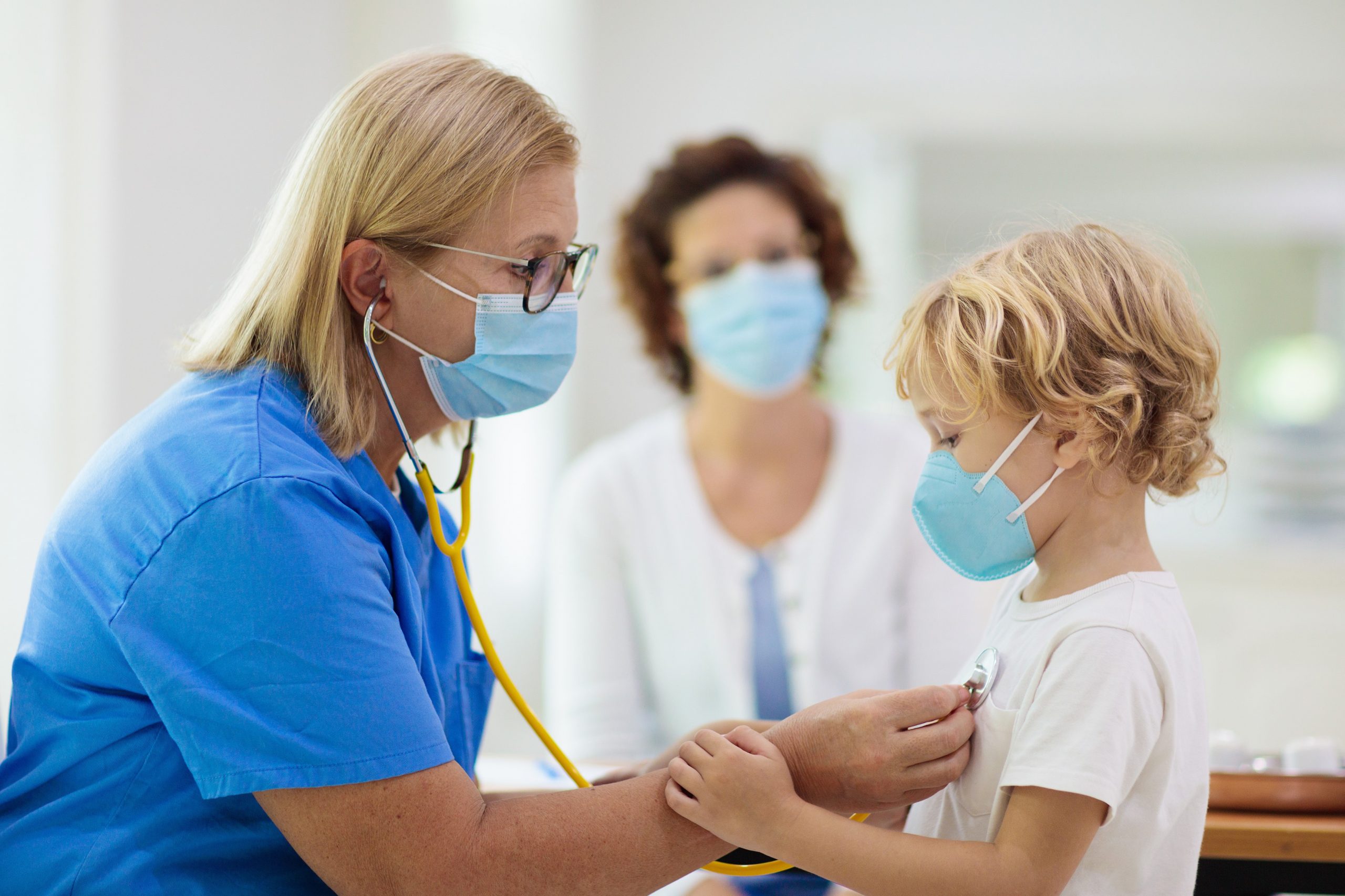 ---
2022-23 Annual Demand Scoping Survey Update
The HEE South West Faculty for Advancing Practice is pleased to share that we have completed our 2022-23 Annual Demand Scoping Survey, and would like to thank all of those who have taken the time to submit trainee Advanced Practitioners for funding. We have received a record number of applications this year, and as a consequence have sent out 196 offers of funding for trainee Advanced Practitioners across the South West region. We have been able to offer funding to trainees across Primary Care, NHS organisations, Community Interest Companies as well as Hospices.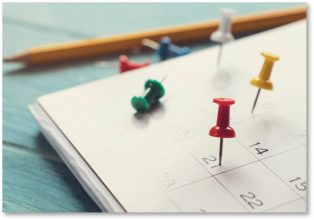 For those trainees that have been offered funding, a commitment statement needs to be signed along with your educational supervisor and organisation/training hub advanced practice lead. This ensures that all parties agree to support the trainee to complete their training in a nurturing training environment. The deadline for return of commitment statements to the Faculty for Advancing Practice is Monday 27th June at 17:00.
The next available opportunity to apply for this funding will be in February 2023 through the annual demand scoping survey. As we have done previously, this will be sent to organisational Advanced Practice Leads (or other nominated individuals) or Training Hub Advanced Practice Leads (for Primary Care) from our Workforce Transformation Lead.
Development of the advanced practice workforce through an organisational advanced practice leads ensure roles and pathways are integrated into the wider system workforce transformation plans. Individuals looking to apply for funding must go via their organisations (or training hubs) advanced practice lead. If you are unsure who this is, please contact the South West Faculty for Advancing Practice.
---
Credential launch
The National Centre for Advancing Practice have launched the first three endorsed advanced practice credentials. These are in the Acute Medicine, Older People and Mental Health scopes of practice, and are available at https://advanced-practice.hee.nhs.uk/credentials/.
A credential describes a standardised, structured unit of assessed learning, designed to develop advanced-level practice capability in a particular area. They are designed to develop multi-professional advanced-level capability and capacity in their specified areas of practice to meet high-priority population, patient care and service delivery needs. The Centre-endorsed status means they have met the Centre's endorsement criteria, having gone through the Centre's process of independent review. Please see below for more information on the Acute Medicine Credential.
---
South West Networking Event
On May 4th 2022 the HEE South West Faculty hosted a regional networking event to provide networking opportunities, share and explore the latest developments in advanced practice and generate discussion across the region. The event was held virtually, with 100 places available to advanced practitioners, educators and people who work in advanced practice within the South West region. The Faculty want to thank all those who signed up, and to those who attended on the day. We hope to make this a regular event and expand numbers so that we can offer more tickets and meet the demand.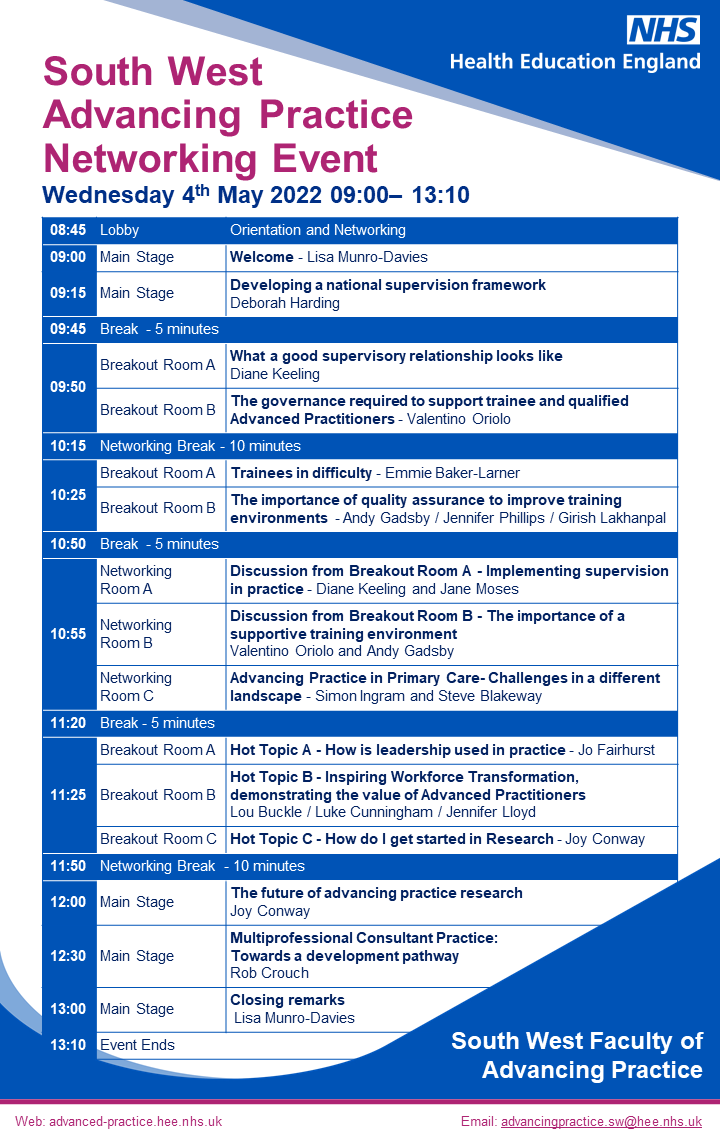 The event headlined with three keynote presentations on the Mainstage. Dr Deborah Harding began the conference talking about the development of a national supervision framework, Professor Joy Conway discussed the future of advancing practice research and Professor Robert Crouch rounded off the event by considering the onward career development pathway post advanced practice and towards multi-professional consultant practice.
There were also a number of breakout and 'Hot Topic' sessions from Faculty members and individuals working on different areas within advancing practice. Topics covered everything from leadership and governance to supporting a trainee in difficulty. All keynote, breakout and 'Hot Topic' presentations were recorded and can be watched back through our website.
There were three networking sessions that attendees could take part in, two which focussed on topics from the earlier presentations and one focusing on the Primary Care landscape. These sessions were used to promote networking and stimulate an exchange of ideas. These were not recorded to help promote discussion and idea sharing. There was also an event chat board and messaging function to allow attendees to further contact each other and network between each other during breaks.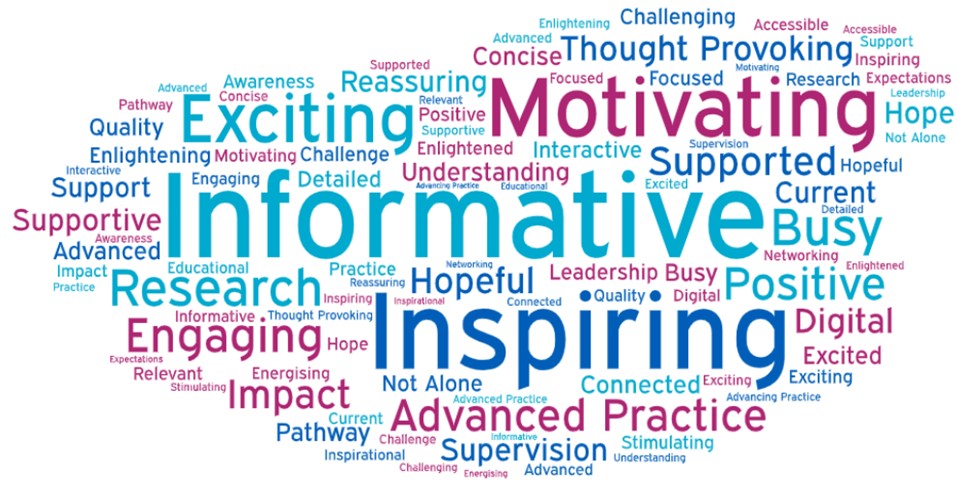 The platform allowed us to gather feedback from our event, which was overwhelmingly positive. A lot of feedback focussed on wanting to attend more than one of the breakout presentations. We are using this feedback to plan our next networking event so that we can improve and further shape the event to meet your needs.
Want to come to our next event? Sign up to our South West Advancing Practice Faculty mailing list to hear about it.
---
Podcast
 You can now listen to the fourth Podcast in our series!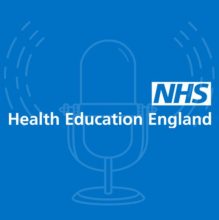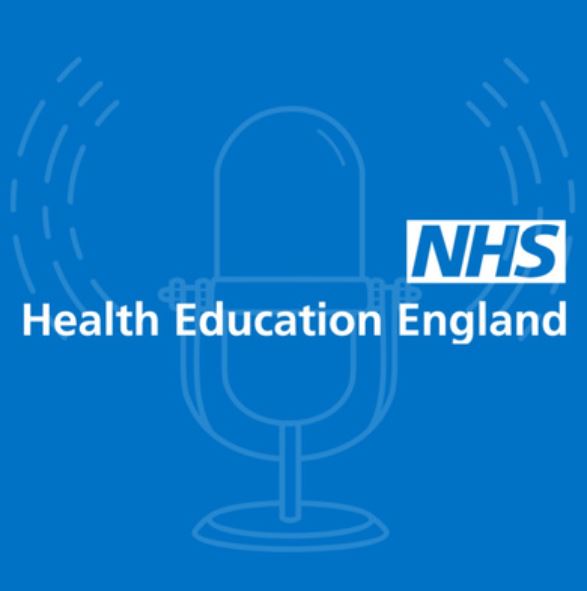 This latest episode of the HEE South West Advanced Practice podcast series explores the benefits and challenges for Allied Health professionals entering Advanced Critical Care Practitioner (ACCP) Training. The ACCP role can be viewed as predominantly a role for intensive care nurses, however there are great advantages to the intensive care team and allied health professionals undertaking this career pathway.
In this podcast we explore how the previous skills, knowledge and experiences of a critical care physiotherapist and senior paramedic provide a valuable foundation for ACCP training. We explore some of the myths, challenges and benefits of joining the ICU team in an advanced practice role from an AHP background.
All our faculty podcasts can be found here and are available on most major streaming platforms. Make sure you follow @NHSHEE_SWest on twitter to find out when the next episodes are released! 
---
Older People Credential Webinar
The South West Faculty are holding a webinar on the 11th July to introduce the Older People Credential.
We hope to help our Advanced Practice workforce to understand the Credential by discussing how it can be used, giving examples of roles it could apply to and looking at how it can be implemented and accessed. The webinar will include a Q&A session where attendees can put their queries to our panel. ​
The webinar is hosted by Faculty members, Rachael Hosznyak, Supervision & Assessment Lead for Frailty & Rehabilitation and Lou Buckle, Advanced Practice Workforce Transformation Lead. Subject matter expert and HEE Credential Lead Sally Gosling and Joanne Jennings, HEE Older Persons Advanced Practice Credential Lead will join us as part of the panel. ​
---
Scope of Practice Update:
Acute Medicine
Valentino Oriolo (Advancing Practice Supervision & Assessment Lead for AIM & Medical Specialities South West Faculty of Advancing Practice Health Education England)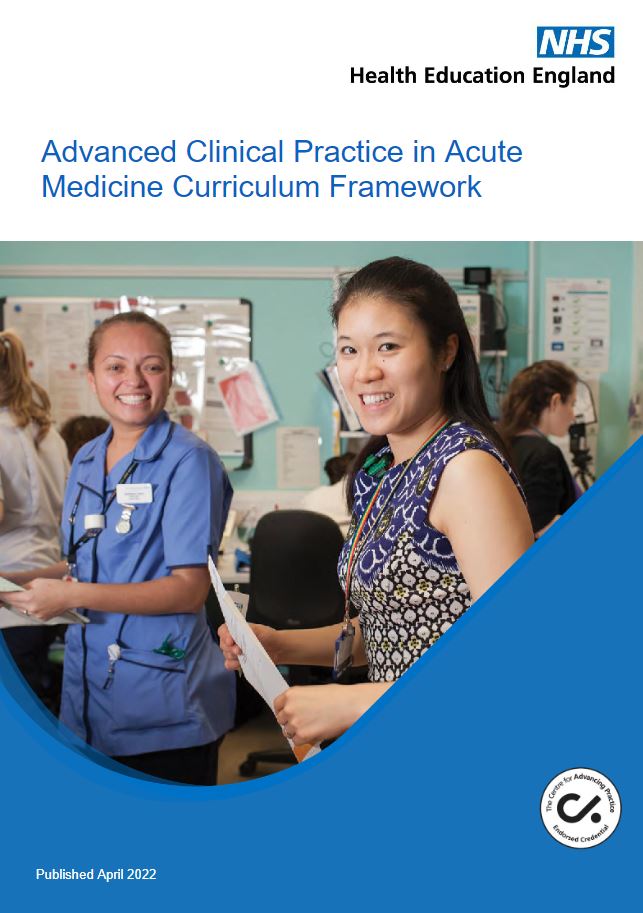 We have some exciting news this month! The Acute Medicine Credential (AIM) has now been published and is available for download here. This curriculum framework, co-produced with the Royal College of Physicians, will define the purpose, learning content, and structure of training and assessment for APs working in acute medicine. It also provides a platform to enable advanced practitioners in the medical subspecialties to work towards some of the Capabilities in Practice (CiP) that may be applicable to other disciplines, such as respiratory, cardiology and stroke.
The CiPs are grouped in three categories: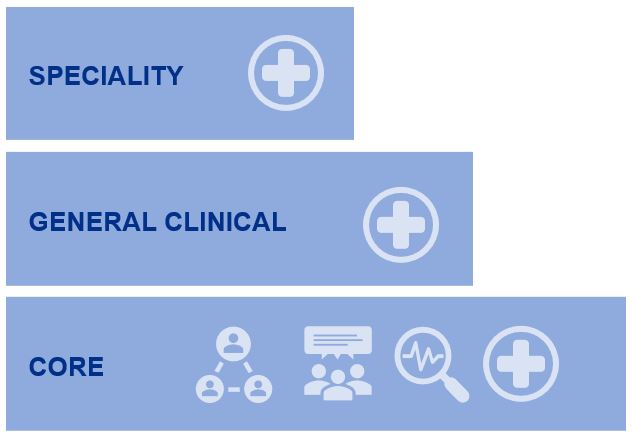 Core CiPs cover the universal requirements of all advanced practice specialties, and focus on wider professional skills, knowledge and behaviours required to deliver advanced practice.
Generic clinical CiPs cover the universal requirements of all advanced practice scopes of practice, and largely focus on the clinical aspects of advanced practice that are common across all advanced practitioner's.
Specialty clinical CiPs cover the specialty-specific requirements for advanced practice within a particular specialty or scope of practice.
For those of you working in this area, please take a look at the capabilities set out in each credential specification. This should be useful to practitioners to identify workforce/professional development needs within this area of practice.
---
BSW Update: Advanced Practitioners nominated for staff excellence awards at Great Western Hospital, Swindon
Neal Aplin, MSc, BSc Emergency Department, Great Western Hospital (GWH) NHS Foundation Trust / Bath and North East Somerset, Swindon and Wiltshire (BSW) ICS Advanced Practice Workforce Transformation Lead)
GWH has been developing advanced practitioners steadily over the previous several years. There are now 66 (both qualified and in training) advanced practitioners employed by GWH Trust in many different scopes of practice and from a range of professions including nursing, physiotherapy, paramedic science, radiography, dietetics and podiatry.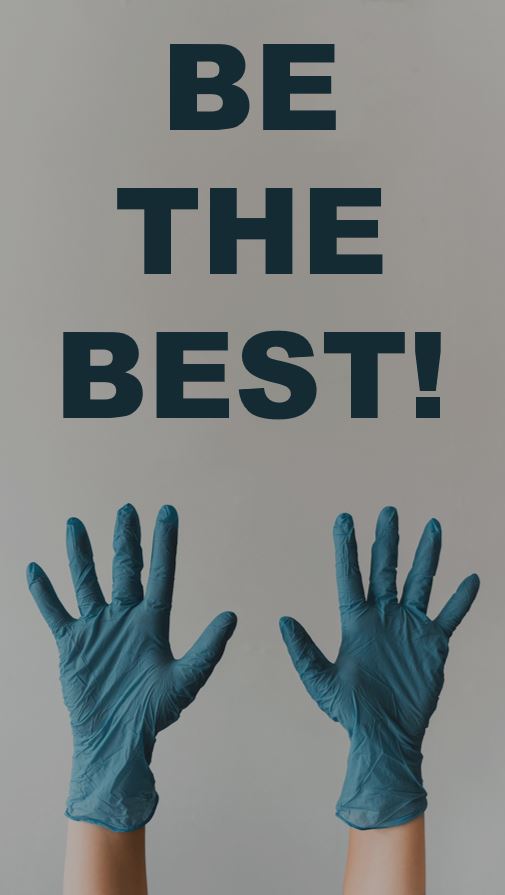 The Trust has an annual staff excellence award ceremony and this year four advanced practitioners have been nominated.
Diane Turner is an advanced practitioner who is a physiotherapist by background, she has been nominated for the improvement and innovation award. Diane has been integral in supporting and supervising first contact physiotherapy (FCP) services and has helped the local GP practices set up and provide the highest quality FCP service with all staff working their way through the FCP road map. Her leadership and research skills have been vital in transforming the service which has seen excellent results. 80% of patients are managed and discharged by the FCP team.
Two advanced practitioners have been nominated for 'Leading the GWH Way Award'. These are Michelle Grange and Harriet McCulough. Both nurses, Michelle works for the community services and Harriet works in cardiology.
Michelle was nominated for establishing the community services virtual ward. She has been described as highly experienced, knowledgeable, passionate and inspirational and her dedication and consistent approach to patient care and mentoring of staff is very evident. The service Michelle established has reduced community admissions to hospital by 30% and under Michelle's leadership is now a service dedicated to gold standards of care and delivering person centred care to every patient.
Harriet is an advanced practitioner with the heart function team to provide a heart failure service for GWH and the local community. Harriet's leadership has assisted ensured the team has immediately adopted all new NICE recommended medications (despite the challenges this involves) – resulting in the highest early adoption of these medications in the country which undoubtedly has improved lives, reduced admissions and saved lives.
And finally, Stacey Dodson, an advanced practitioner on the hospital at night team, has been nominated for the 'Patient Choice Award', which recognises the relationship between patients and clinicians. By using her advanced practice skillset to manage episodes of care, she has been nominated by the patients she has treated.
These are some excellent examples of advanced practitioners utilising their non-clinical pillars to transform services and improve patient care in different ways. It is refreshing to see the Trust recognise and acknowledge the hard work they have put in to having such a positive impact on patient care. The future for advancing practice looks bright at GWH!